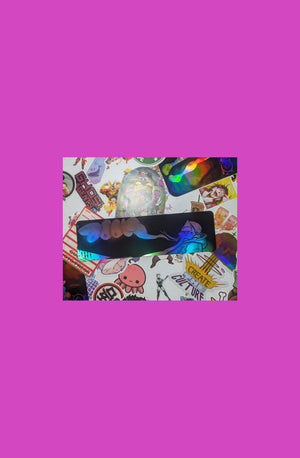 Doom "In the Lab" Bookmark
One 2.5" x 8.5" holofoil "In the Lab" bookmark 
Foil on front side only.
UV coated on

 both sides (for extra gloss).

Art by SMACK! 

The story goes that the incomparable Metal Fingers DOOM recorded the album Operation Doomsday in DJ Bobbito Garcia's closet. The end result was a lo-fi underground classic. With this bookmark, artist SMACK! captures DOOM on a smoke break between recording sessions. Actually, you know what? That's not a bad idea right now...
100% Powered by RexCo.