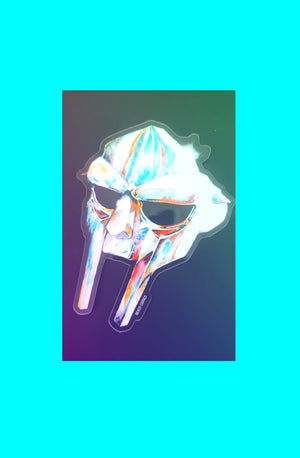 Prismatic Doom Sticker
What you get: 
4.1" x 5.2"
Sticker of the infamous chrome mask.
Art by Matt Rawson 
Comes in a unique, reusable, smell-proof "baggie."
Be careful what you ask for! Check out our PRISMATIC DOOM stickers! Originally debuting at 2023's Tee Con, this die-cut, prismatic sticker features the unmistakable villainous visage. Please note that this is unsanctioned art. 
100% Powered by RexCo.