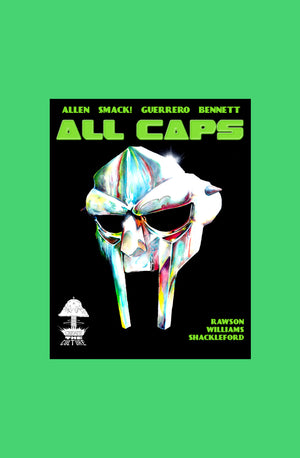 MF DOOM Tribute Mini-Comic (Free!)
Get this free comic by adding it to "Your Cart" and selecting "Complete Order"
A free PDF copy will be sent to your e-mail 
This tribute comic bows down to the late-great MF DOOM
This mini-comic is 100% FREE to the public (you can "tip" during checkout, however)

Released on April 20, 2020
Please note that this is unsanctioned art
Written by Troy-Jeffrey Allen
Art by SMACK!
Writer Troy-Jeffrey Allen and artist Smack! (Sean Anthony Mack) utilize the visual tool of comics, a medium that influenced the DOOM persona, to take the reader on a visual journey that recreates the sonic experience of an MF DOOM album.
100% Powered by RexCo.